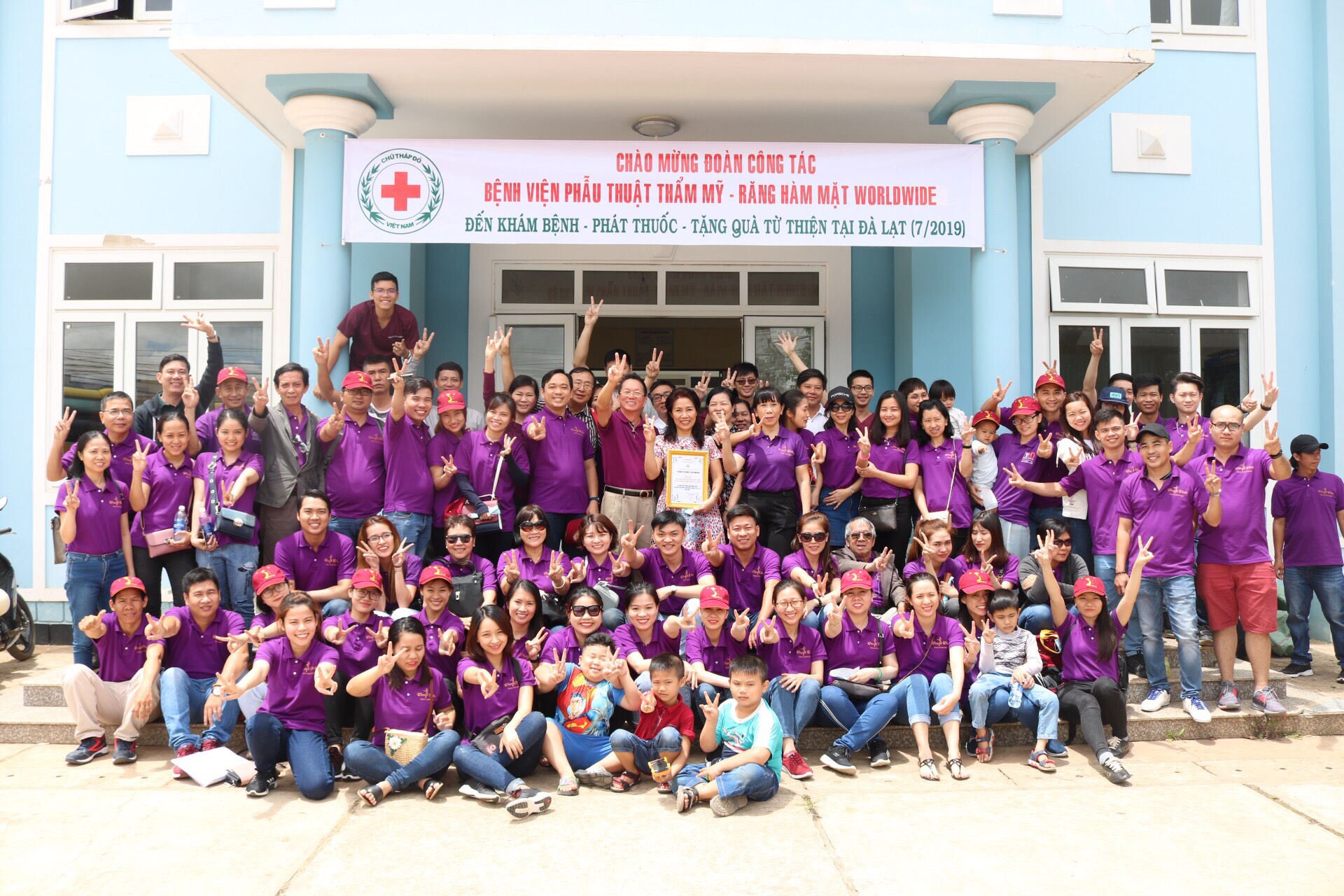 The event took place at the City Hall of Xuân Thọ village. The event provided free general health checkup, ENT checkup, dental examination & dental care, medications and gifts for about 500 locals, mostly the elderly and children. The doctors and staff of Worldwide Hospital also personally donated to provide more gifts for the locals.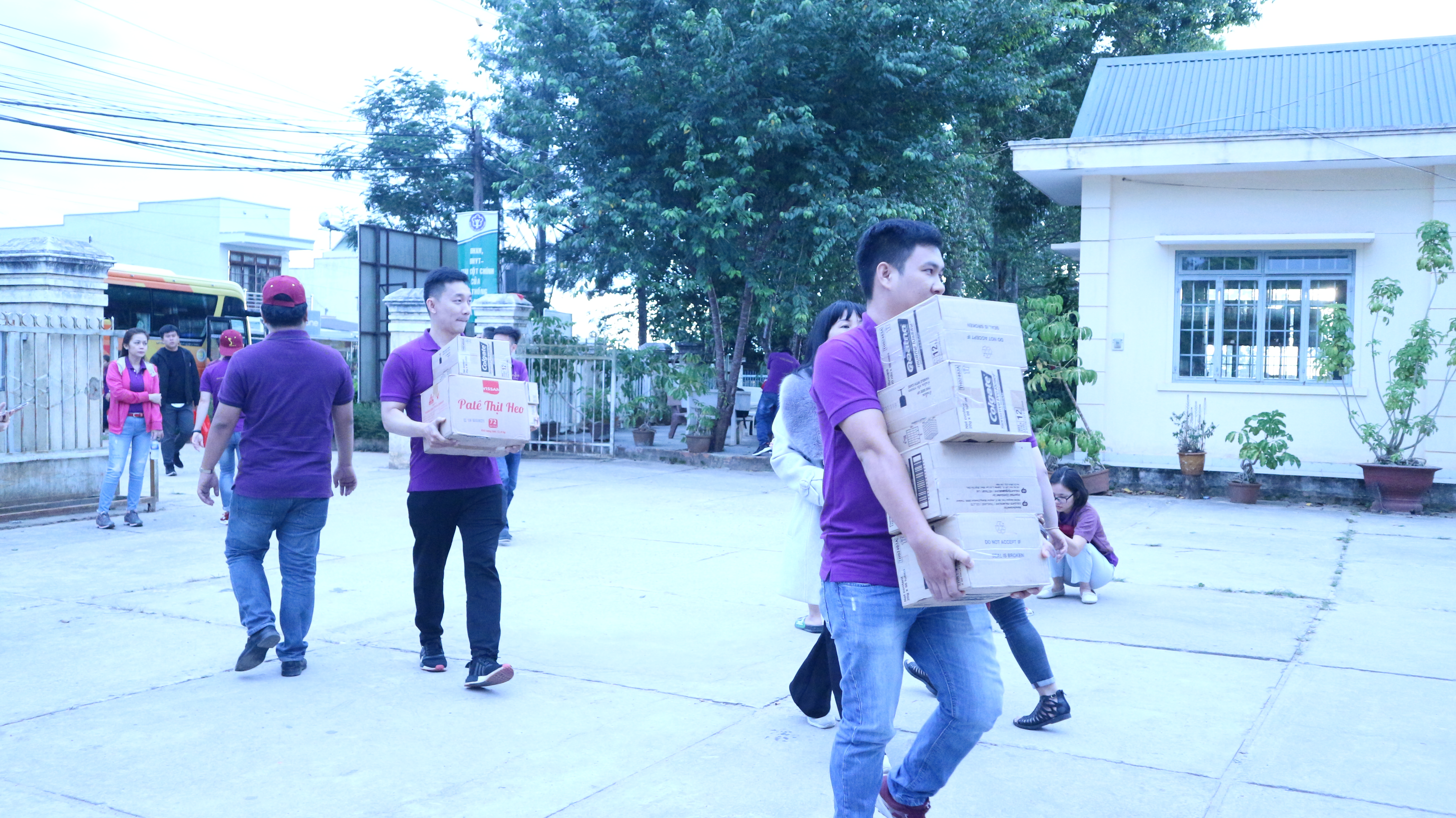 Doctors & staff started setting up early in the morning
Prepare gift package for the locals, which include food, blanket, tooth brush, tooth paste
Here are some pictures from the charity events:
Most of the patients are elders, children and underprivileged locals. Everyone was very happy they could attend the event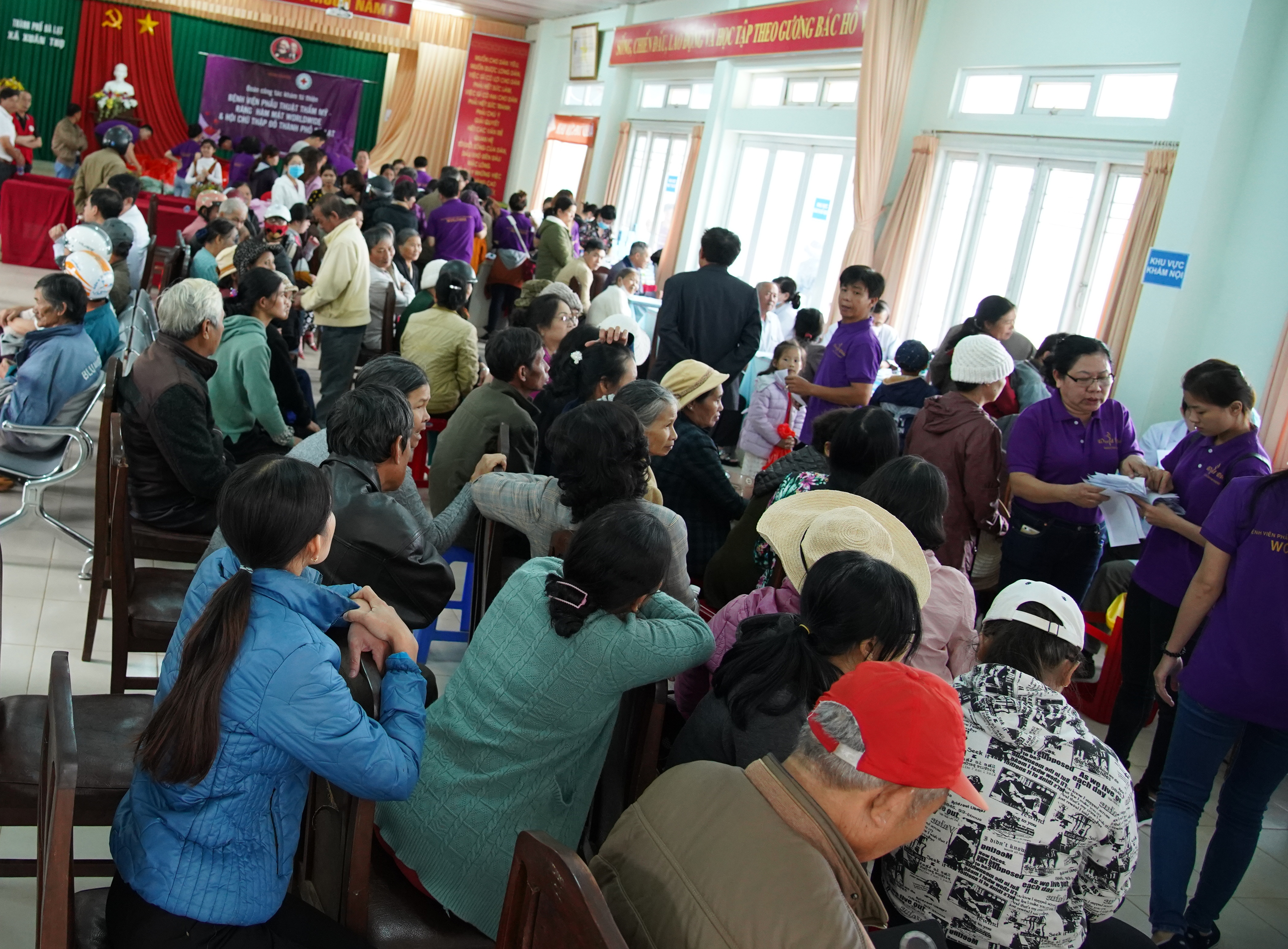 Everyone was waiting for their turn to see the doctor  
Our staff helped carry gifts and helped some of the elders get back home since they came without family member
At Worldwide Hospital, we are grateful to be in such a wonderful environment and we want to be able to share the love and comfort with others. It was an intense day but the happiness on everyone's face after being treated and receiving gift gave us the energy to keep going. This year we had the biggest turn out yet and we couldn't be more proud of ourselves. We are looking forward to many more events in the future, to spread the love and care to many more people from all the remote villages throughout Vietnam.
Singapore is an amazing country for so many reasons: the architecture, the diverse culture & food, the nature, the cleanliness, just to name a few. The only downside to Singapore is the high cost of living. Understanding this, Dr. Hung & Associates Dental Center wants to bring all Singaporeans a special gift in the spirit of Singapore National Day:
Pay only 80% of the listed price for all dental & cosmetic surgery services
8 Zygoma cases at 40% off
Free Jetstar flight for procedures that involve 8 crowns/veneer or more
Free Jetstar flight and free stay (single room) at Liberty Saigon Parkview for procedures that involved 8 implants or more
Dr. Hung & Associates Dental Center, now known as Worldwide Dental & Cosmetic Surgery Hospital, is the first dental clinic in Vietnam that was approved by the Vietnam Ministry of Health to be upgraded to a dental & cosmetic surgery hospital, providing 781 services related to dental, maxillofacial surgery, cosmetic surgery and dermatology. We are a 5-star dental & cosmetic surgery hospital, guaranteed to meet the high standards of Singaporeans. Our hospital is known for complex implant cases, bringing back the smile for many edentulous people. We are also known for our work on full mouth rehabilitation. You can view our before and after gallery here: https://www.dentalcentervietnam.com/about-us/our-gallery
We have treated many customers with severe dental conditions, coming from 49 different countries from all around the world. We are proud to always achieve the best results and satisfaction for our customers, evidenced by our 99% success rate in all of our treatments and 95% patient satisfaction rating from Whatclinic, one of the largest medical referral sites in the world.
What are you waiting for, contact us so you can receive this special gift – 5 star service at a great discount. Or you can email us directly at [email protected]. Hurry! This promotion only lasts for the month of August.
Save on 15% to 30% on multiple implants, crowns, veneers, All-on-4, All-on-6, Zygoma
Are you in desperate need of dental work, but haven't had it done due to high costs? We are here to help. We are offering significant discounts for customers who need dental treatment.
Please fill out the form below to receive a 15% to 30% discount on a service from Worldwide Dental & Cosmetic Surgery Hospital!
Be sure to fill out all of the information below in order to receive the discount.