WHAT IS ORTHODONTICS?
Orthodontics is the branch of dentistry that corrects teeth and jaws that are positioned improperly. Orthodontics is also one of greatest strengths of Dr. Hung & Associates Dental Center.
BENEFITS OF ORTHODONTICS?
Crooked and crowded teeth are a hassle to clean and care for which is a gateway to a world of problems including tooth decay and possible tooth loss. The benefits of orthodontic treatment are not only a more pleasing appearance but also improving masticatory function, easier cleaning and preventing your teeth from dental complications.
Fix your bad oral situation as soon as possible in order to spend more time on concentrating on realising your dreams.

WHEN TO START ORTHODONTIC TREATMENT?
Orthodontics is for both adults and children. Wearing dental braces during orthodontics treatment is no longer the hesitation because it is becoming more and more popular in nowadays society.
The most suitable age for orthodontics is 10-14 years old. Therefore, parents should pay the attention to their children's oral situation and take them to the dentist periodically for consultation. Parents should mentally prepare the children to be ready for orthodontic treatment because it is one of the most important factors that lead to a successful final result.
Everyone should also take the initiative in observing and caring for dental hygiene, having orthodontic treatment done anytime when their teeth are not straight. Everyone should have a check-up every 6 months to receive advice from experts for a brighter smile.
WHO IS THE CANDIDATE FOR ORTHODONTICS TREATMENT?
If you have any of the following, you may be a candidate for orthodontic treatment:
– Overbite, sometimes called "buck teeth": where the upper front teeth lie too far forward (stick out) over the lower teeth
– Underbite: a "bulldog" appearance where the lower teeth are too far forward or the upper teeth too far back
– Crossbite: when the upper teeth do not come down slightly in front of the lower teeth when biting together normally
– Open bite: space between the biting surfaces of the front and/or side teeth when the back teeth bite together
– Misplaced midline: when the center of your upper front teeth does not line up with the center of your lower front teeth
– Spacing: gaps, or spaces, between the teeth as a result of missing teeth or teeth that do not "fill up" the mouth
– Crowding: when there are too many teeth for the dental ridge to accommodate.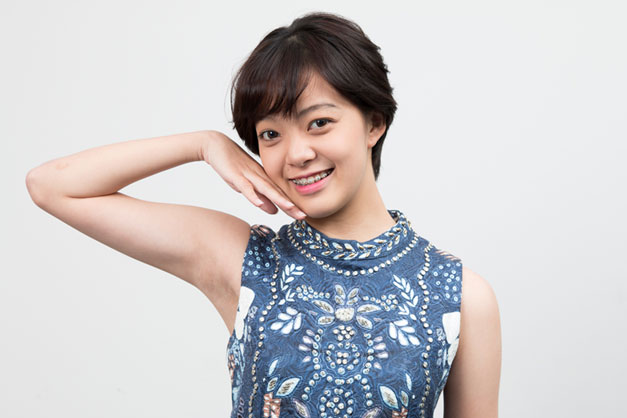 ORTHODONTICS FOR ONLY ONE JAW?
In order to get the best result, orthodontics treatment for both upper and lower jaws should be advised by dentists. However, in some specific cases, only-one-jaw orthodontics treatment can be done. One-jaw orthodontics treatment can be carried out just when the opposite one has the right position and standardized teeth that can ensure the harmonious occlusion between 2 jaws after treatment. Orthodontists are the right people to determine your treatment plan after clinically examinating and reviewing your x-ray film.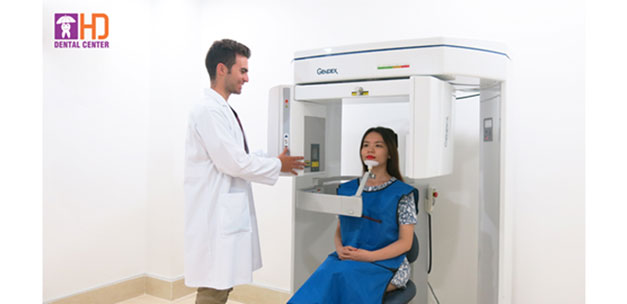 HOW DOES ORTHODONTIC TREATMENT WORK?
Braces and Invisalign are two of today's most common treatment methods.
Traditional braces have been around for a long time, and have a well-established history of treatment. Invisalign is a much newer treatment option, having only been widely used for the last fifteen years or so, but the system continues to increase in popularity.

BRACES ORTHODONTICS
– Traditional metal braces
– Ceramic braces
– Damon self-ligating braces
– Lingual braces
– Invisalign
INVISALIGN ORTHODONTICS
The two main benefits of Invisalign are that the aligners are almost completely invisible and that they are removable. They also tend to be more comfortable than traditional metal braces, since the aligners are made of a smooth plastic that won't irritate the gums or cheeks the way some brackets and wires might. The trays are custom designed to fit each patient's unique needs and are changed every two weeks in order to keep up with the shift in the movement of your teeth.
WHICH TYPE IS RIGHT FOR YOU?
Every type of orthodontics treatment has its advantages and disadvantages. In the consultation appointment, both patients and orthodontists should consider about these factors:
– Cost: traditional metal braces is the cheapest.
– Time: Damon self-ligating braces can help you save time and have fewer dental visits.
– Aesthetics: Which is the advantage of ceramic and lingual braces.
– Affection: severe cases should be done with metal braces or Damon braces.
– Oral hygiene self-keeping: Invisalign is removable that is easy to keep clean. Damon braces also has this advantage.
ORTHODONTIC TREATMENT PROCEDURE IN DR. HUNG & ASSOCIATES DENTAL CENTER
Orthodontic treatment usually takes about 1-2 years.
Step 1: Clinical examination
Our Dr. Hung & Associates Dental Center has 3D CT Cone Beam for panorex and cephalometric radiography, computer software to help design your treatment plan. Using the orthodontic planning software can help patients understand the condition of their teeth and help predict the final results.
Step 2: Treatment plan
After analyzing dental data, the orthodontist will recommend a treatment plan. The method of orthodontics is usually classified into types of braces that suit the condition of teeth-jaws, time and costs (see above for different types of braces). It is important for patients to understand how the orthodontic treatment works and what they must do during treatment. Collaboration and adherence to dental guidelines are essential.
Step 3: Dental cleaning
This is the basic step to clean up and avoid the risk of any dental problems. With the braces, oral hygiene becomes more difficult. In addition, all cases of teeth defects such as dental caries, broken tooth… must be treated completely before orthodontic treatment.
Step 4: Braces placing
Braces or appliances are placed in the right positions in mouth to align the teeth.
Step 5: Re-check-ups
After the braces fixation, the follow-up visits will be done periodically. The dental visits frequency depends on the status of each case, generally once a month. In every visit, orthodontic appliances are adjusted to keep the teeth moving. Radiographs are performed to assess progression.
Step 6: Braces removing
After removing the braces, the treatment is not finished yet. How harmonious and healthy the teeth are depends on how much you take care of the teeth after orthodontics. In many cases, orthodontic retainer is used after removal of braces to maintain the position of the teeth.
BRACES:
Metal Case
1250-1800/both arches
1620 – 1476/ both arches
1117 – 1609/ both arches
Metal Self-Ligating braces
2000-2500/both arches
2592 – 3240/ both arches
1788 – 2235/ both arches
Ceramic Braces
2000-2500/both arches
2592 – 3240/ both arches
1788 – 2235/ both arches
Self-Ligating Ceramic Braces
2500-2850/both arches
3240 – 3694/ both arches
2235 – 2548/ both arches
Lingual Braces
4900-6700/both arches
6351 – 8684/ both arches
4381 – 5990/ both arches
Invisalign
4500-5500/both arches
5832 – 7129/ both arches
4023 – 4917/ both arches
Removable Retainer
75/arch
97/arch
67/arch
Fixed Retainer
75/arch
97/arch
67/arch