Digital smile design methods at Worldwide

Digital Smile Design (DSD) – The smile design software is integrated to support specialties, especially cosmetic dentistry & rehabilitation, implants, orthodontics, orthopedic surgery,….
When you are thinking of improving smile aesthetics with cosmetic porcelain restorations, or restoring dental implants, full-jaw prostheses, the DSD Digital Smile Design process gives you an overview. , to preview your smile before the procedure, discuss your wish with your doctor, thereby achieving successful treatment results and superior aesthetics.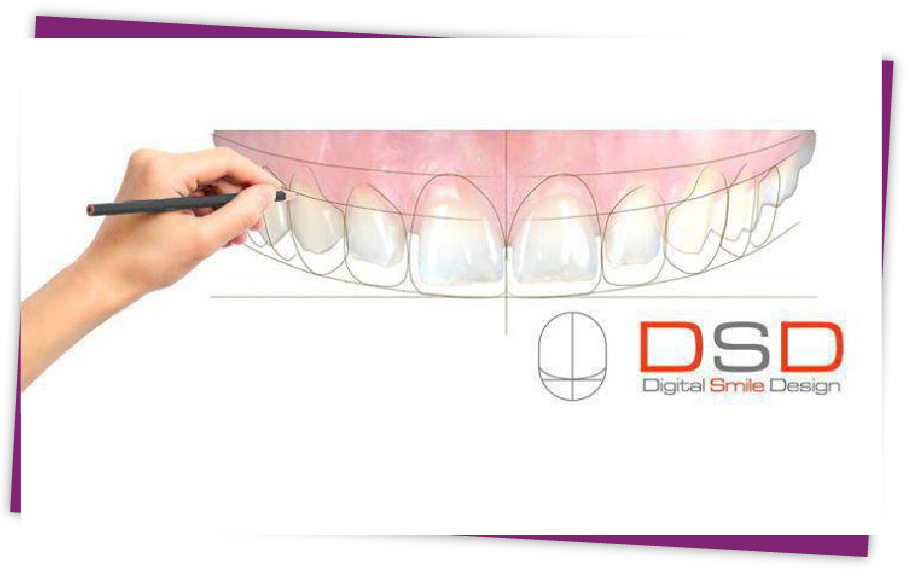 The way DSD is implemented at World Wide Hospital by the most modern 3Shape software in Vietnam allows 3D smile design with a team of highly experienced doctors who are trained abroad, helping to integrate aesthetic elements on the face and in the mouth, personalized, effective patient communication, and designed for you with a "perfect smile".
In essence, DSD relies on analyzing the proportions of your face and teeth and by combining a selection of pre-selected high-quality digital photos and videos into a systematic, effective method of communication. . That assists with evaluation, diagnosis, planning – implementation, treatment procedures tailored to your specific situation.
REGISTER NOW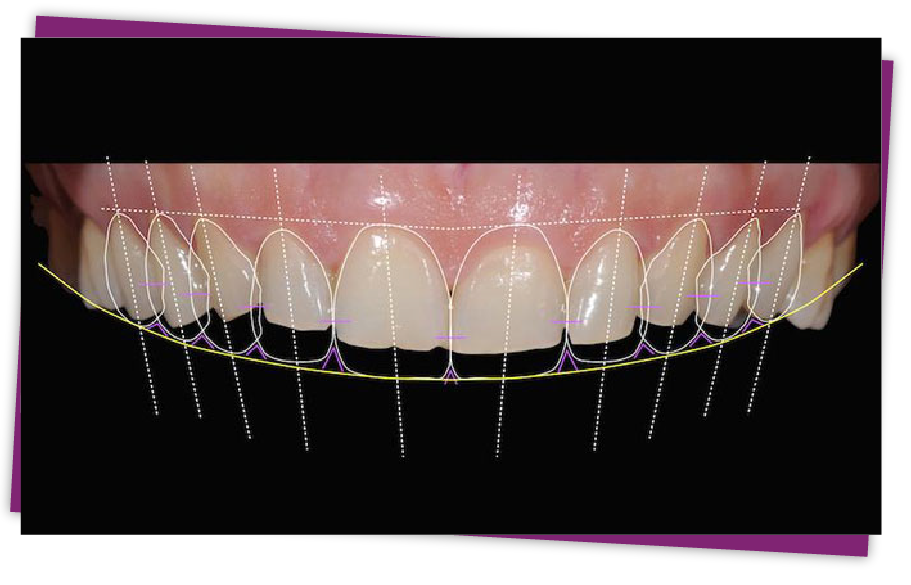 PROCEDURE OF CARRYING DSD
Facial analysis: depending on the face shape (oval, round, square, diamond, heart, pear and oblong) and jaw structure, several forms and shape of teeth will be chosen.
Measuring the symmetry of the face by horizontal lines passing the inter-pupillary and inter-commissural and vertical lines that crosses glabella, nose and the chin.
Dento gingival analysis: the length of upper lip as rest and in a smile shows gingival display.
Adequate teeth dimension: determining the ideal size of dental width to length ratio based on published theories such as Golden proportion, Aesthetic dental proportion or Dentogenic theory.
Addition dental analysis: gingival zenith, joining lines, incisal battlements are added in order to meet the aesthetic requirements and individual needs
Testing jaw functions (biting, chewing and the handling of food) as well as the movement of mouth and lips.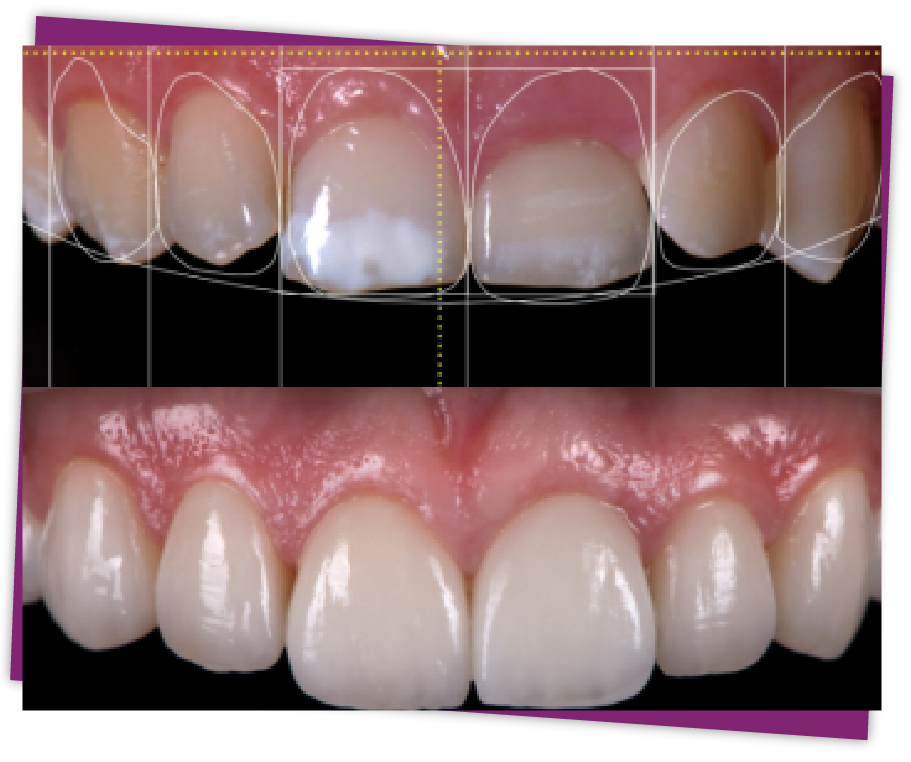 With the help of DSD in providing customized smile design, doctors at Worldwide hospital can enhance their predictability of the treatment through the dynamic analysis of teeth, gingiva, lips and face during smiling, laughing and talking. Moreover, based on the standardized manner such as digital rule, drawings and reference lines, this innovative tool in aesthetic dentistry can provide an aesthetic, emotional and confident smile for the patients to become the best version of themselves.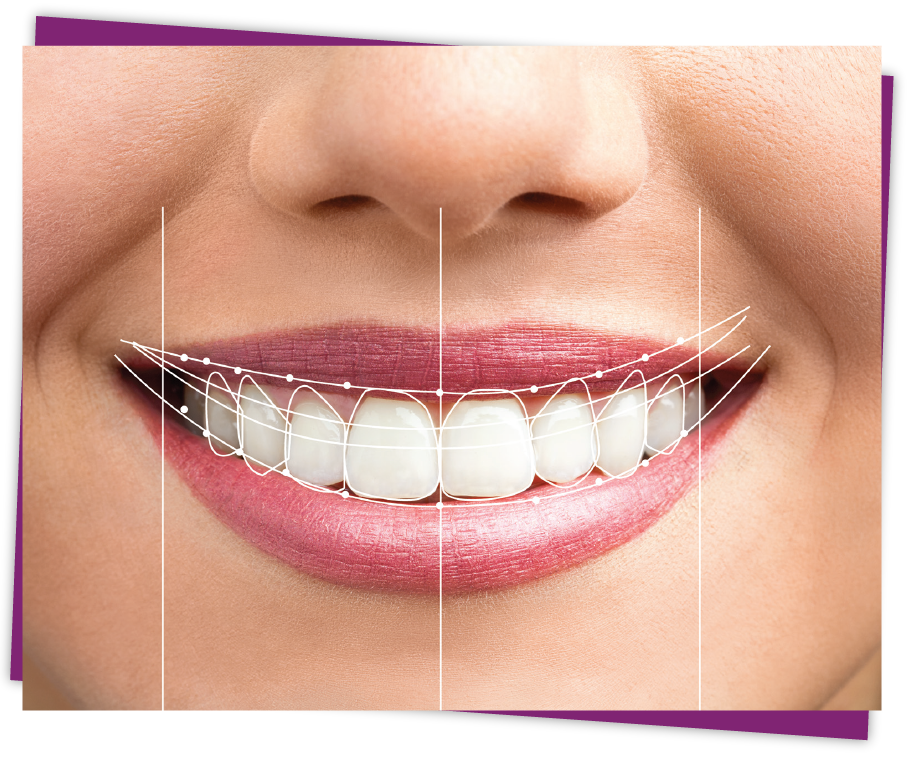 SCHEDULE A CONSULTATION HERE
SCHEDULE A CONSULTATION HERE