FaCIAL injury TREATMENT

Facial injury / trauma is quite common these days. It accounts for approximately 10% of the total number of injuries and can be encountered at any age with a variety of lesions, from simple to complex, due to many different causes. Thus, the demand of facial trauma treatment has been increased over the past few years, especially in Vietnam – One of the most urbanized countries in the world.
Facial Injury Causes:

Distinguishing the teeth underbite and jaw underbite is very important to apply the correct treatment method to each case.
Traffic accidents account for 70-80% of the total case
Labor accidents
Personal accidents
Sport accidents
Affray
Depending on the nature and severity of damage, facial injury can be classified into two categories: soft tissue injuries and bone fractures.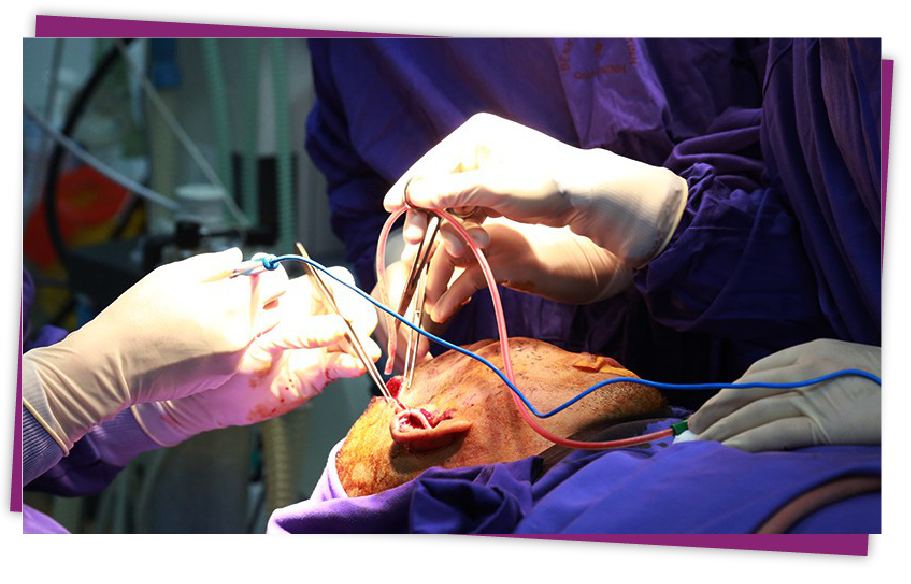 Soft Tissue Injuries
Soft tissue facial injuries include:
Rubbing wound
Hit wound
Torn wound
Penetrated wound
Dripped wound
Lacking wound
Burn wound
Fire-caused wound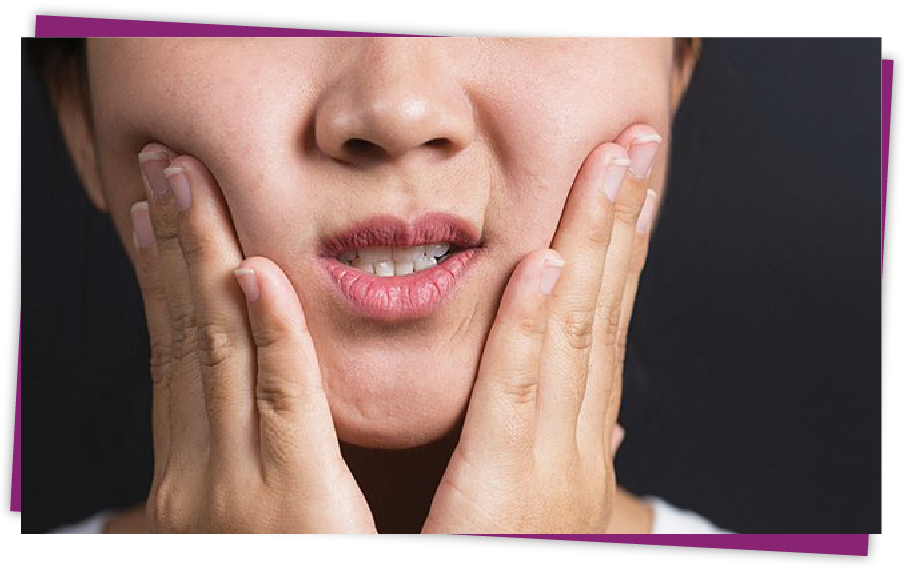 The soft area of the face has a very rich vascular system, so it usually has good nourishing and healing conditions in most cases. However, if not treated properly, it is easy to leave complications such as bad scarring, shrinking scarring, causing loss of aesthetics and hindering function.
The facial area has skin-attached muscles that responsible for emotional expression, governed by the facial nerve (VII nerve). They are very susceptible to deep tear wounds, also causing localized facial paralysis or entire lesions. At the same time, the salivary glands and ducts can also be broken causing prolonged saliva detection.
For facial soft tissue injuries, it is necessary to properly and adequately assess lesions. At the same time, early treatment, good dialysis, stop bleeding, close stitching, ensure good aesthetic function, and have appropriate treatment plan when damage to important structures. This requires specialized therapeutic interventions such as plastic surgery, microsurgery.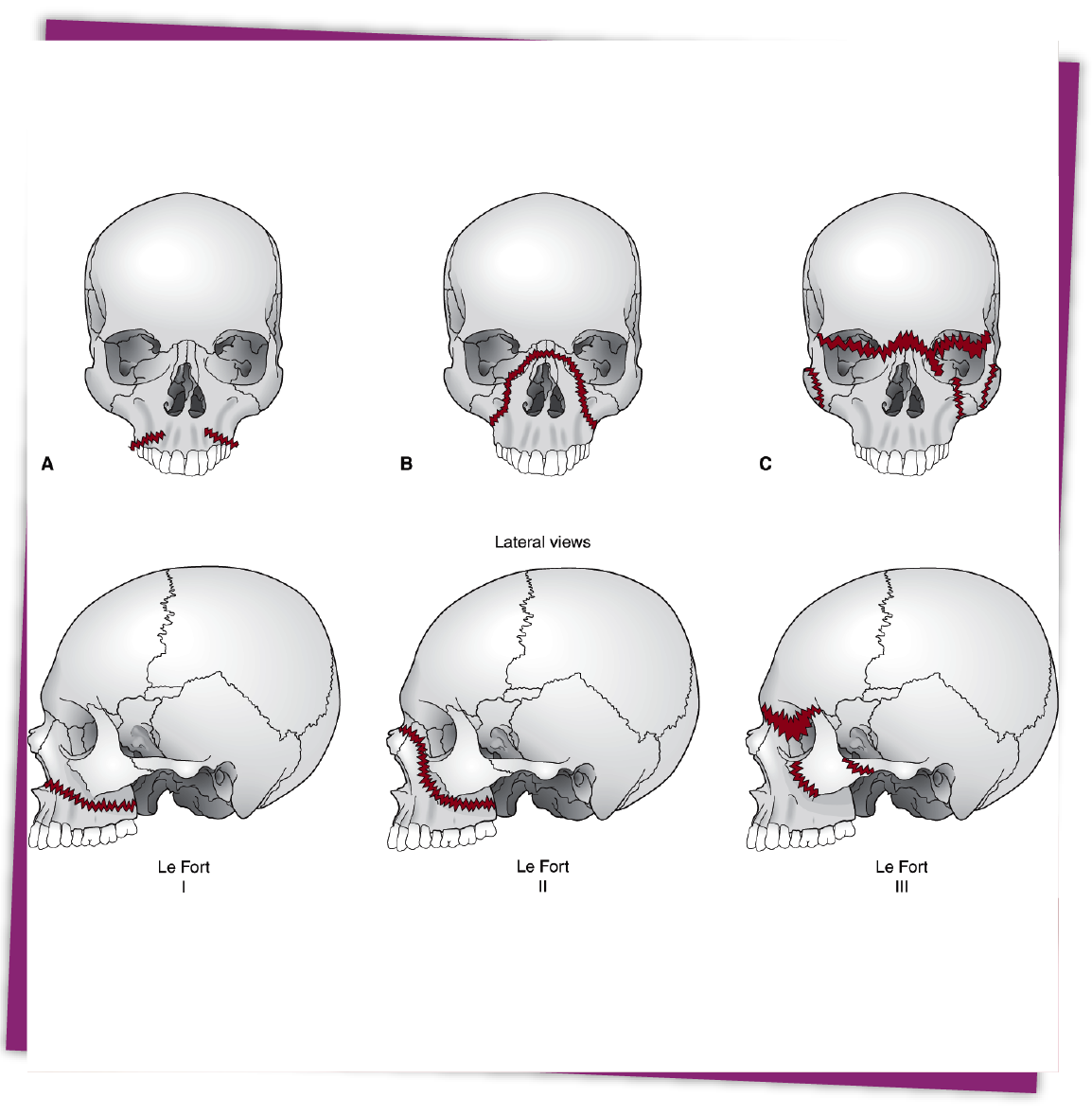 BONE Fracture
Bone fractures are often classified according to the fracture location of the facial bone mass such as:
Broken middle surface:
Total transverse fracture: Lefort I, II, III upper jaw fracture
Fracture along the middle, along the upper jaw bone

Broken teeth and bone in the upper molar
Broken lower jaw bone: chin area, horizontal branches, jaw angle, high branches
Broken bridge convex
Fracture of the lower jaw many lines
Broken teeth and lower molars
Fractured cheekbones complex
The nasoorbitoethmoidal (NOE) fracture
register here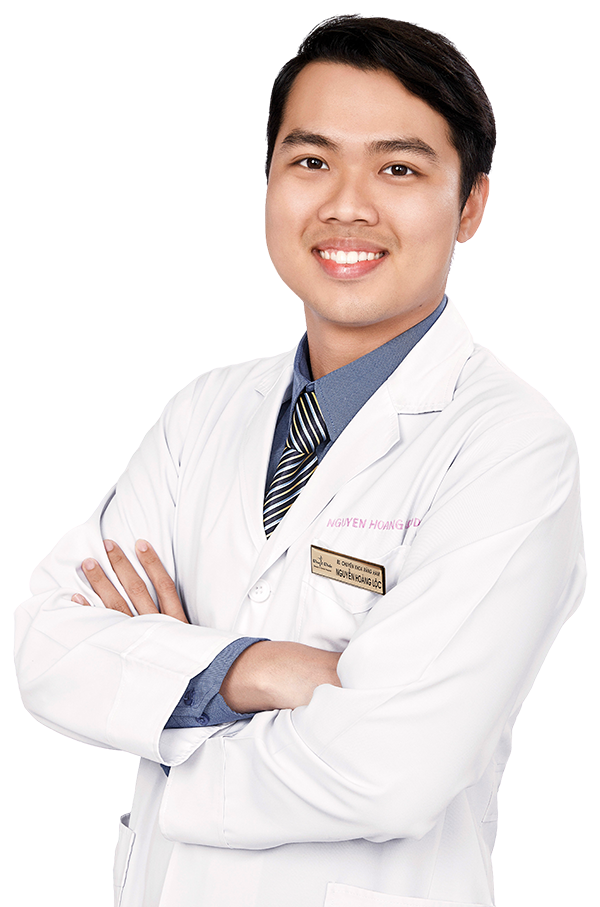 Principles of dealing with facial injury
The general rule of thumb when dealing with facial injuries like any other type of bodily injury is to always put the patient's life first, treating high-risk serious injuries is a priority. For facial injury, functional and aesthetic treatment always go together, requiring meticulousness and ingenuity.
Prevention of asphyxiation: Control drop tongue, remove phlegm, blood clot, foreign body, stop bleeding if there is bleeding wound in the mouth, then intubate or open lower trachea if necessary.

Bleeding prevention: Compression bandage to stop bleeding, clamp or stitch the wounds to stop bleeding on the spot, insert the anterior and posterior nose meche, combine the pressure bandage (combined with tracheostomy), arterial constriction to localize bleeding area , external carotid artery, general scene.

Shock prevention: Close monitoring of systemic status, blood pressure, breathing rate, ensuring good ventilation, timely and effective hemostasis, pain relief, adequate fluid compensation.
Wound Treatment

Soft wound treatment: Economical cutting and filtering for torn lesions, proper stitching of the anatomical layer, closed suture for early wound, thin suture or directional stitching with saving instructions for late wounds. In the event of a defect, it is necessary to deal with different degrees depending on the width of the defect, open and close if possible, or create flaps that slide, rotate, push or stalk flaps to close the defects.

Bone injuries treatment: Depending on the degree of bone damage, conservative therapy or surgical treatment can be chosen
Conservative treatment: orthodontic correction of teeth and alveolar bones, cheekbones chiropractic – via the septum line, eyebrow tail, or Gillies line, orthodontic orthotics, nasal septum

Surgical treatment: opening the access to the fracture, directing the bone to the correct anatomical position, then fixed with the screw brace system, in case of the wrong joint due to the bone deviation, it may be necessary to combine fixed inter-jaw fixation corrected to the original joint.
Facial injury Treatment at worldwide hospital

After examination, depending on the type of injury and the severity of each person, the Worldwide Hospital doctors will have different handling methods. Serious and multiple trauma cases requiring follow-up and surgery are required hospitalization. Worldwide Dental Hospital – Aesthetic Surgery Worldwide with a team of experienced specialists and modern 5-star facilities will bring the best treatment results for customers.