ALL-ON-4 / ALL-ON-6
In case of a toothless jaw, or a "bad dentition" of which teeth have been deteriorated, a certain number of dental implants, which are titanium posts replacing teeth root, will be placed into the jawbone to support the new prosthetic teeth.
A whole jaw of missing teeth will be restored with the technique called "implant full mouth rehabilitation", or All-on-X, which requires only 4 to 6 implants to support a fixed set of 10-12 teeth. These new teeth will guarantee both chewing function and esthetic. This is the state-of-the-art technique to restore missing teeth applied at Worldwide Hospital.
Đăng ký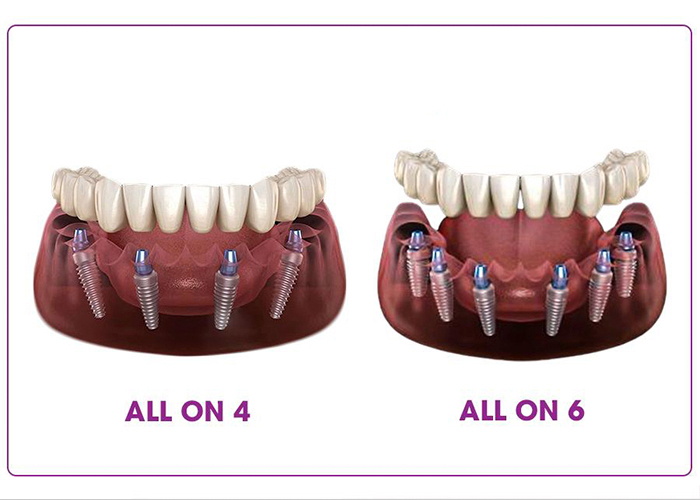 WHO ARE SUITABLE FOR THE TREATMENT?

In general, the All-on-4 / All-on-6 technique will be applied (but not restricted) to patients:
Who have lost all or almost all of the teeth
Who have the remaining teeth in disease (tooth decay, periodontitis…) with bad prognosis in retaining them.
Who are in stable health condition for implant placement surgery.
Who have adequate bone or are able to receive bone graft to support 4 to 6 implants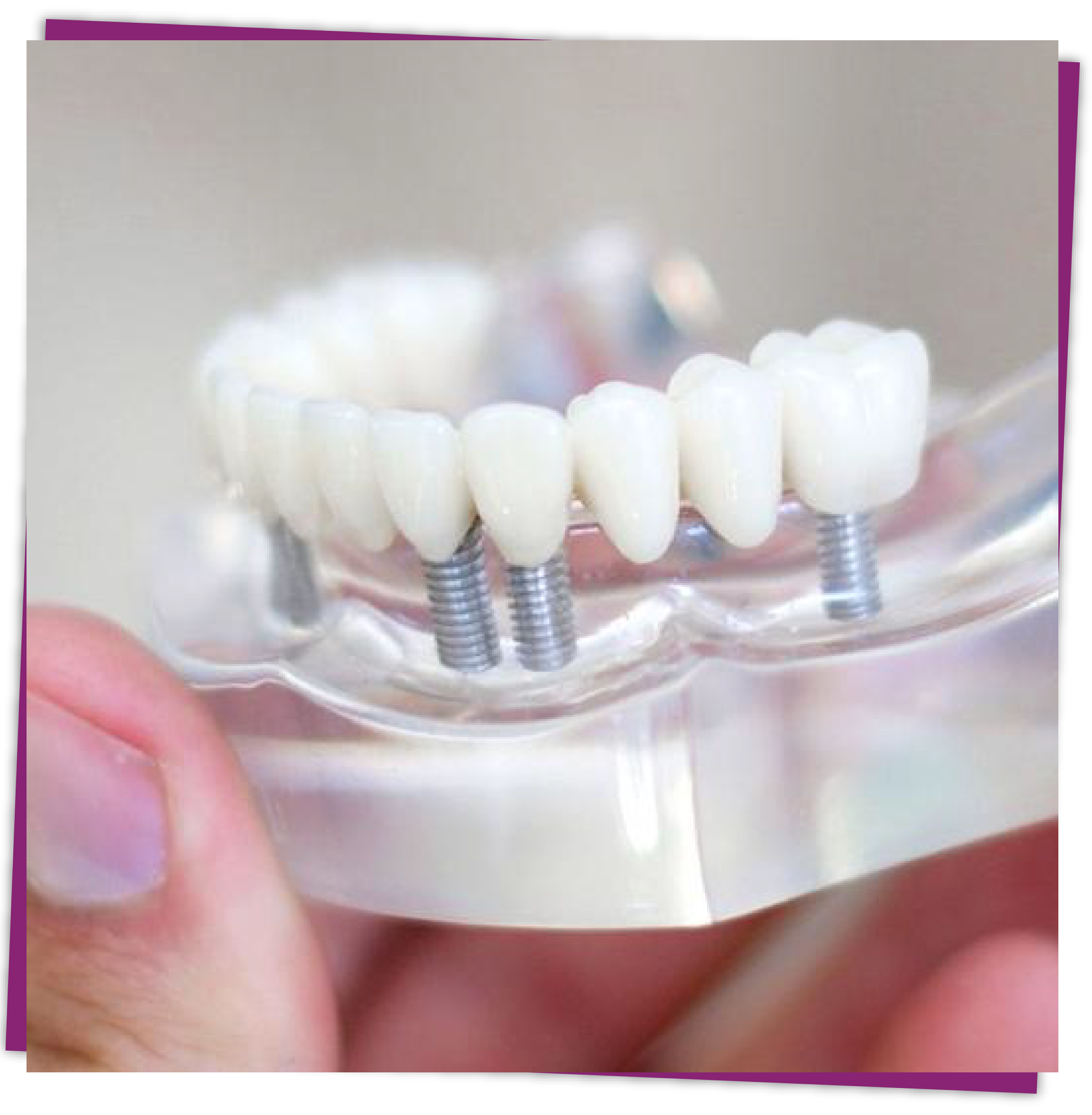 THE ALL-ON-X PROCEDURE AND TIMEFRAME AT WORLDWIDE HOSPITAL
The treatment is divided into two main steps. The first step consists of implant placement surgery and delivery of temporary teeth. The second step is the fabrication of the final implant prosthesis.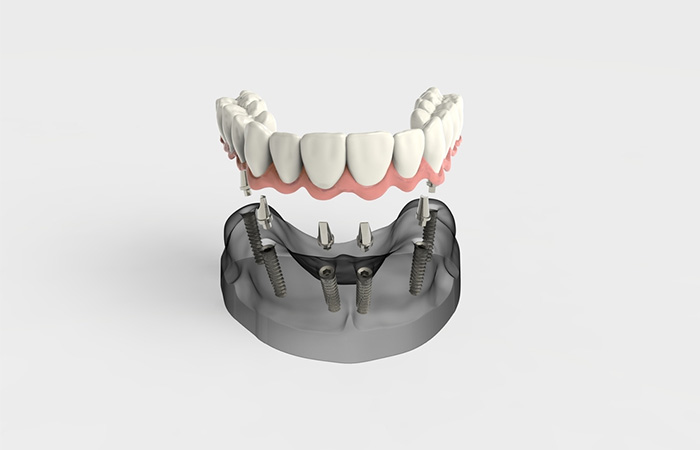 STEP 1: Overall time is 2 weeks (4 days from implant surgery to temporary teeth set).
1st day: Clinical examination, 3D Xray (Conebeam CT); preliminary impression; treatment planning (including number of implants and prosthesis type) and consultation.
2nd day: Implant surgery (all surgery steps will be combined into one surgery): teeth extraction (for those that can't be saved, bone graft, implant placement) – Depending on the situation, the surgery may be conducted under sedation or general anesthesia, with experienced anesthesiologists monitoring the patient.
3rd day: temporary teeth try-in and making adjustment.
4th day: temporary teeth set.
5th to 13th day: 1-2 appointments of check-up. Patient will have a few days to travel during this period.
14th day: Final checkup and removal of stiches. Then patients need to wait 6-8 months for the implants to integrate to the jaw bone, then come back for the restoration on implants.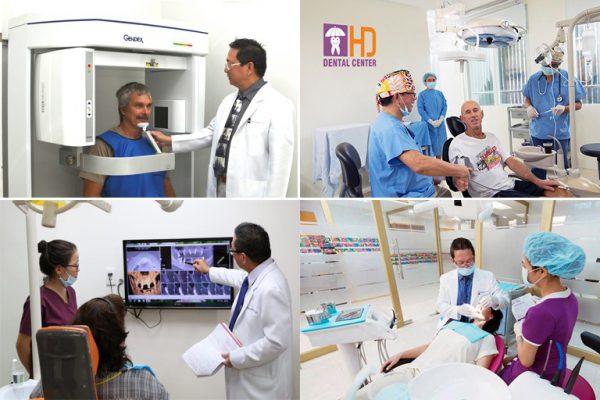 STEP 2: Overall time is 10-12 days with 5-6 appointments in average. The final prosthesis is fabricated under the guide of an expert in prosthodontics.
1st day: take CT Cone Beam X-rays, examine the conditions of the implants and the overall oral health. Take impression for study cast to fabricate the permanent denture.
2nd day 2: Bite registration
3rd day: Teeth try-in.
4th day: Framework try-in. Patient will have to wait a few days for in-house dental lab to fabricate the permanent denture.
6th / 7th day: Install permanent denture on implants and make adjustments.
Patient has a few days to get used to the new denture and come back for final check-up.
9th / 10th day: Re-examination and final check-up.
It is recommended patients have re-examination every 6 months, either at our hospital or with any local implant specialist.
BENEFITS WITH ALL-ON-4 / ALL-ON-6 TREATMENT AT WORLDWIDE HOSPITAL

With state-of-the-art techniques in combination with skills of experienced doctors, All-on-4 / All-on-6 treatments at Worldwide Hospital will provide you with:
A fixed set of teeth (temporary) delivered 1-3 days after the surgery. Immediate function.
Implant positions are secured with 3D printed surgical guide, ensuring precision.
A lab-in-house with quick and accurate teeth fabrication (and modification).
A 10 years to lifetime warranty for implant (depending on the choosen implant brand) at Worldwide Hospital.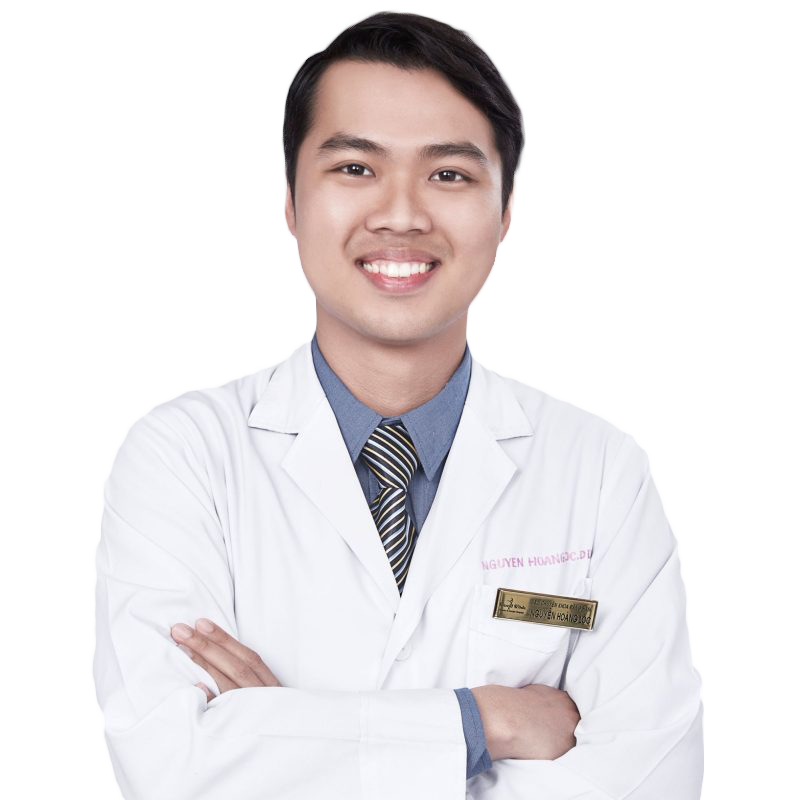 OUR COMMITMENT TO QUALITY

Thousands of succeeded cases of All-on-X. Success rate is maintained at 99 percent.
Sterilization systems ensuring asepsis in every procedure.
High quality dental implant systems which are available worldwide.
Up to lifetime warranty policies.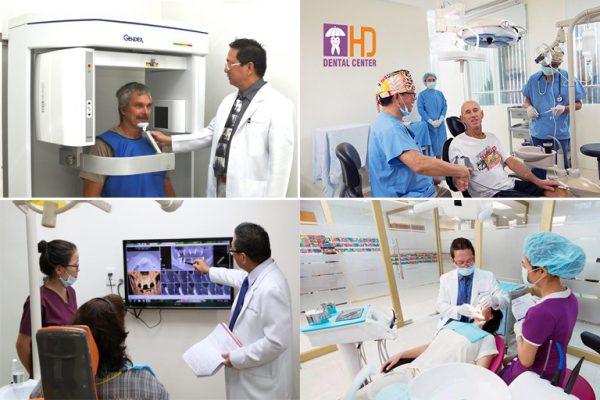 TAKE A LOOK AT THIS PATIENT

This lady in her 60s has got two sets of teeth (top and bottom) restored with the All-on-4 technique (4 implants in the top and another 4 in the bottom) – the temporary teeth were delivered 72 hours after the surgery. (Y.S case)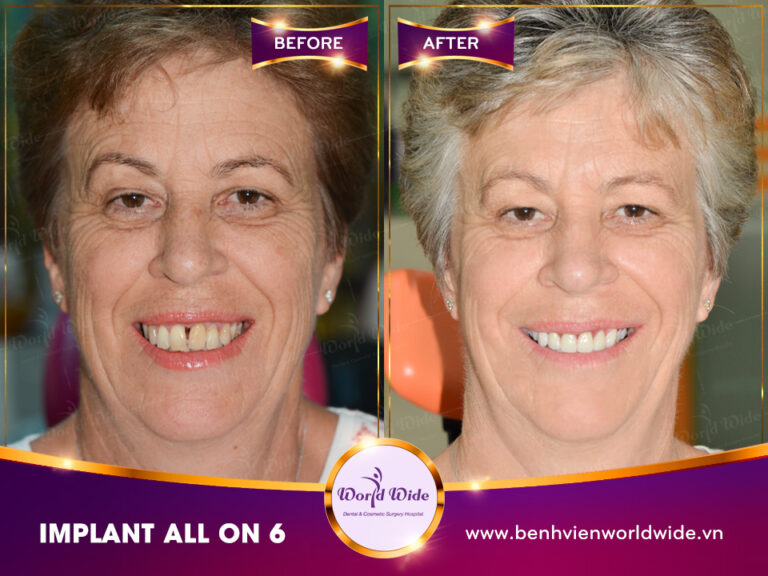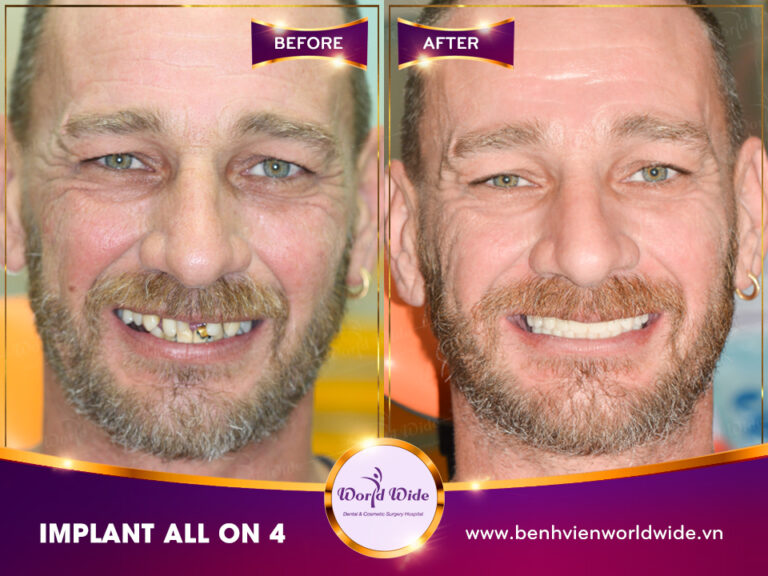 SCHEDULE A CONSULTATION HERE
SCHEDULE A CONSULTATION HERE