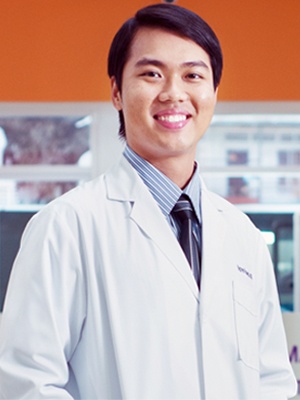 Dr Loc graduated from Ho Chi Minh City Medical and Pharmaceutical University.
"Making a crown, a bridge or a denture is not only science but also an art. Being passionate about both, I've decided love to be a dentist specialized in prothesis and cosmetic dentistry. I always dreamt about a working place where there have a professional environment so that I can do my best for my patients. Because bringing beautiful smiles to patients needs not only doctors' professions but also other many factors including modern equipment and a excellent dental laboratory.
I am so lucky because Dr. Hung & Associates Dental Center is really that amazing place." – said Dr Loc.
Job Title: Doctor
Specialisations: General Dentistry , Cosmetic Dentistry
Language: English
Working License Number: 037458/HCM-CCHN