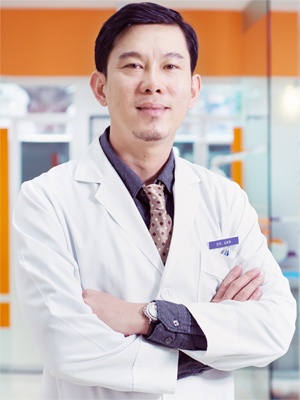 Dr Uan graduated from Can Tho University, Ho Chi Minh City – Odonto-Stomatology, 1996 – 2002. He completed his Master Degree in Odonto-maxilloFacial Surgery-Stomatolology at Hanoi University, 2005- 2008.
"Seeing our patients satisfied with the treatment results is the greatest motivation of mine. At Dr. Hung & Associates Dental Center, we are equipped with the latest modern equipment. With the support from my colleagues, we have performed countless successful work for patients. Each person undertakes a speciality, team work is our criterion!
With more than 35 years of experience, Director Do Dinh Hung has passed a great part of his clinical experience to younger generation. About 80 percent of  the clients at Dr. Hung & Associates Dental Center are foreigners, I'm pleased to meet people from different countries around the world!" – said Dr Uan.
Job Title: Doctor
Specialisations: Oral and Maxillofacial Surgery, Prosthodontics
Language: English
Working License Number: 001240/HCM-CCHN