All modern equipment at Dr. Hung & Associates Dental Center is invested with fully-constituted system and the latest technology. It creates the best environment for the working doctors to give the best result for our clients.
We are the first dental clinic in Vietnam equipped with a CT Cone-Beam 3D i-CAT made in USA and separate operation areas specialized for implant placement and oral surgeries.
CT CONE – BEAM 3D i-CAT
Remarkably fast and accurate: Rapid 8.9 second scan time, full 3-D Reconstruction time < 20sec. For exact image to determine the important details of anatomic area for Implant placement, oral surgery, complicated root canal…
Base on the data from CT Cone-beam and the use of NOBEL CLINICIAN or SIMPLANT GO software for surgical guidance, we can perform virtual surgery on the computer in 3D spaces, select the best location and exact implant size, establish a treatment plan for clients.
ORTHOPHOS XG
Made in Germany. To take a digital Cephalometric – Panoramic X-ray film for general examination, orthodontic and check ups.
GENERAL DENTISTRY & ORTHODONTIC DEPARTMENT
With 9 Sirona C4+ modern dental chairs system made in Germany with the latest technology, networked computer screens to CT-cone beam, Orthophos OPG, P.A… we provide a comfortable and accurate treatment procedure.
Withthe new materials, equipment and  the most advanced techniques in Braces &  Invisalign applied at Dr Hung & Associates Dental Centre, we guarantee making your orthodontics treament become as effective, accurate and time-efficient as possible.
DENTAL IMPLANT & ORAL SURGERY DEPARTMENT
With special dental units for 3 surgery rooms and operation lamps system for surgery. Network computer screen with CT Cone-beam; Orthophos OPG; P.A, Nobel-clinician software… to guide the surgeon during surgery. The Oxygen, vacuum system and the heart rate monitor supports the customers during the surgery. The operation room is sterilized absolutely by UV disinfection lights.
COSMETIC DENTISTRY & RESTORATIVE DEPARTMENT 
Using high-end model & technology Sirona Sinus dental chairs which are imported directly from Germany and first used in Vietnam. Beautiful in color & features to provide a comfortable feeling for both Doctors and patients during the treatment. Network computer screen with CT Cone-beam; Orthophos OPG; P.A, smile design software…
INFECTION CONTROL DEPARTMENT
With full sterilized instruments and procedure following the FDA standard to ensure completely sterile for all dental instruments.  Read more aboutInfection control protocol followed by FDA standards.
LAB IN-HOUSE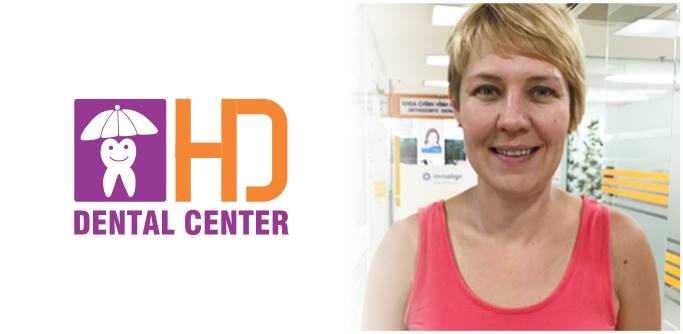 At Dr. Hung & Associates Dental Center, we have our own Lab in-house with the most advanced CAD/CAM techniques to ensure the high quality of each crown or veneer or bridge made and also save our clients' time.
PEDIATRIC DEPARTMENT
DOCTORS' DISCUSSION ROOM
RECEPTION AREA