Why don't you enjoy your summer vacation in Vietnam with Golden sunshine – Blue sea – White sand and have  your dental work at "Dr Hung & Associates Dental Center". Then come back home with your HOLLYWOOD SMILE and tanned face & body.
We have many interesting places for your discovering, different cultures for your understanding, a lot of traditional food for your tasting, much more recreations for your enjoying, Vietnamese friendly people for your friend making,…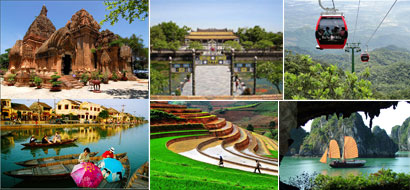 During that time you just need some days to get your perfect smile as:
– If you just need a simple treatment with TEETH IN A DAY for Teeth whitening, Composite filling,Composite bonding, Veneer, Inlay/Onlay,…
– If you need laminate, porcelain veneers, crowns & bridge much more to creating beautiful for your smile and good for function, or root canal treatment…you just need arrange 4 days for that work and all the rest time for your vacation enjoying.
– If you need intensive dental work with implants, crowns…and some more,.. One week is good for your treatment plan and you still have one week for traveling if you have 2 weeks in Vietnam.
– For all your teeth reconstruction, you will need 2 weeks to perform & follow up. During that time you will have a wonderful summer vacation around HCMC.
How we can provide you that?
We are the Top & the biggest dental center in Vietnam with 22 Sirona dental chairs are arranged in 6 dental departments as: General dentistry, Dental Implant, Cosmetic dentistry & restoration, Oral & maxillo-facial surgery, Orthodontics, Pediatric… And imaging Diagnosis department with CT Cone beam Icat-vision, OPG, PA. Lab in house with CAD/CAM technique… We can control a complete process of your first screening & consultation to doing on the dental chair to perform dental laboratory room and the final result on your teeth. This process is subject to strict guarantees of technical precision with standard materials used to provide to you a perfect smile now and forever.
We also together with 15 specialist team work is all internationally trained and speak English fluently and total 45 staff are ready to take care of your dental work.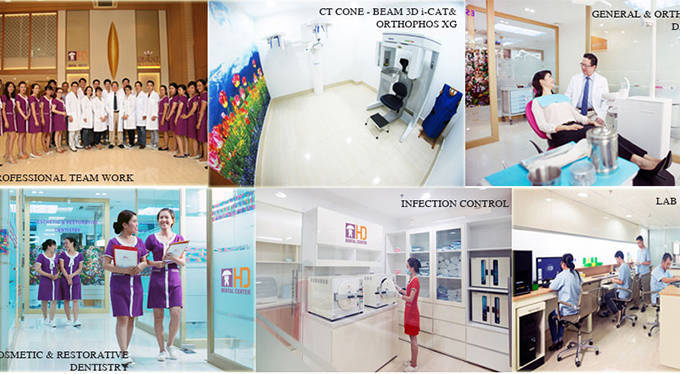 How reasonable price for your best dental treatment result?
You just have to pay about 25% the fee compare with the dental cost in Australia, US, UK, Canada, France…for high quality as same as the best dentist in your countries. Even it is more reasonable than 25% of Thailand, which is an Asian country nearby Vietnam. We always confirm and fix your dental cost without any change once you arrive after studying your X-rays. Our clinics offer a unique service whereby every stage of treatment is carried out by specialists in the area of work. We also have a warranty certificate for your dental work done at Dr Hung & Associates Dental Center.
If you are planning on going abroad for your summer vacation or to have dental treatments, don't hesitate any more.